Our goals are to provide reliable electricity, offer energy-savings programs, services and education, and find ways to better serve our communities and citizens. Learn more about our impact, our reach and all the facets of our company that help make that happen.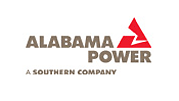 Baldwin EMC
Baldwin EMC is a member-owned cooperative supplying electric service to more than 83,000 meters throughout Baldwin County and southern Monroe County in southwestern Alabama. Our service territory is located between Mobile, Alabama, and Pensacola, Florida, and includes beautiful Gulf Shores and Orange Beach. We are the largest electric cooperative in the state of Alabama and one of the fastest-growing electric cooperatives in the nation.
Baldwin EMC was organized in 1937, and experienced leadership combined with sound business principles have allowed us to thrive as an organization. One of our hallmarks is personal, local service at affordable rates. Our highly skilled, motivated employees are local residents who take pride in their work and who are involved in the communities they serve.
We have some of the most technically advanced metering and monitoring equipment available, which gives us state-of-the-art control over our electrical distribution system and minimizes outage time. Through our state and national cooperative associations, we also have access to unlimited training resources and expertise in all areas that apply to our business operation.