Books were hard to come by at the turn of the century. Expensive when they could be found at all, books from religious writings to Shakespeare to popular western novels were a treat for the wealthy. But in Bay Minette, all of that was about to change. In 1922, the Bay Minette Public Library was founded by the Women's Civic Improvement Association – an organization that itself was founded in 1913.
Prior to becoming library director, Baily worked at the Baldwin Times first as the publisher's assistant and then as a city reporter, a position she held for four years. She served as the director of the North Baldwin Literacy Council for two years before being named Library Director.
Bailey said she is proud of her many accomplishments as library director including bringing the Dolly Parton Imagination Library to North Baldwin County, adding nine Little Free Libraries to the area and creating a Seed Lending Library. She is also proud of introducing young children to art via the children's room mural that depicts famous Alabamians, children's book characters and prominent world landmarks.
Bailey currently serves as a board member for North Baldwin Literacy Council and the Higher Ground Society. She resides in Stockton with her husband Andrew and their son Jack.
Dr. Gary Kolb
Throughout history the public library has been held in high esteem as a seat of knowledge, recognized as a public trust, and noted for its integral role in the community's well being and sense of worth. The mission of the Bay Minette Public Library is to continue this honored and honorable tradition by enriching our community with an abundance of resources, including modern and traditional access points to information, as well as by providing a variety of services with the betterment of the patron the first and foremost priority.
Axis 360
---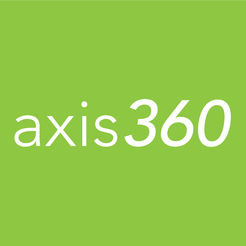 Your library's newest addition is here!
Read eBooks and listen to an audiobook with a single tap, place items on hold and add items to your wish list. Axis 360 is easy to use. Just download the app, set up your account with your library card number, then you are ready to listen and read! Stop by the library to pick up your free promotional materials and easy to follow instructions, while supplies last.
Axis 360 Tutorials
Camellia Net Is Here
---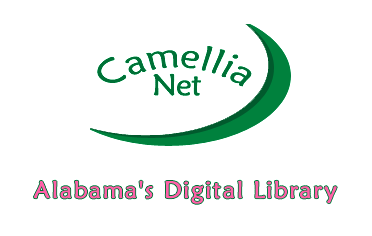 Quick Guide to Using Camellia Net
Visit camellia.lib.overdrive.com
The type of device you are using determines your next step. The most common e-readers we are seeing are Kindles, Nooks, iPads and iPods/phones, Android phones, and various tablets. E-books can also be read on your desktop or laptop. When you pull up a book on Camellia Net, you will see a box like this:
Format:

Kindle Book
Adobe EPUB eBook

Kindles can only use Kindle books.
Nooks use Adobe EPUB.
On an Apple product (iPad, iPod/phone), Android, computer, or other tablet, you will need to install apps. The app to read Kindle books is the Kindle app. The Overdrive Console app will allow you to read Adobe EPUB. Both apps are free.
Kindle books are managed through your Kindle account on Amazon. After check out, your book will be available for download through Amazon.
Nook users have an extra step. You will need to download Adobe Digital Editions (also free) to your personal computer and create an Adobe ID. You will then need to authorize your device with your Adobe ID. Dock your Nook to your computer. Your library book will download to your computer. Open Adobe Digital Editions and go to the library view. Drag the title to the "NOOK" icon. Undock the NOOK from your computer. In the Library, open My Documents. The title should be available to be read for the period of time specified by the library.
Other users can download EPUB books directly from the Overdrive Console, without going through a computer.
You will be asked to choose your library, then enter your card #. This is the long number on the back of your library card. Your pin is the last four digits of that #.
Online Language Learning Courses
---
http://connect.mangolanguages.com/bay-minette/start
Create an account using your library card number!
Get the app -- https://itunes.apple.com/us/app/mango-languages-library-edition/id443516516?mt=8

Book Store
---
The Bay Minette Public Library has an on-going In-House Book Sale located in our Program Room! Hard cover books, audiobooks and DVDs are $1.00 each. Books and audio/visual materials are available for purchase during library hours.

North Baldwin Literacy Council
---
www.northbaldwinliteracycouncil.org
Contact: Cheryl Clarke, NBLC Director, at 251-937-1112.
The North Baldwin Literacy Council is on the first floor of the Bay Minette Public Library and includes a private entrance. The NBLC volunteer tutors teach adults basic reading and writing skills, life skills, GED and English as a Second Language. These services are provide free of charge to all learners. To learn more about the program, visit the website or follow the Facebook page: https://www.facebook.com/nbliteracy

Little Free Library
---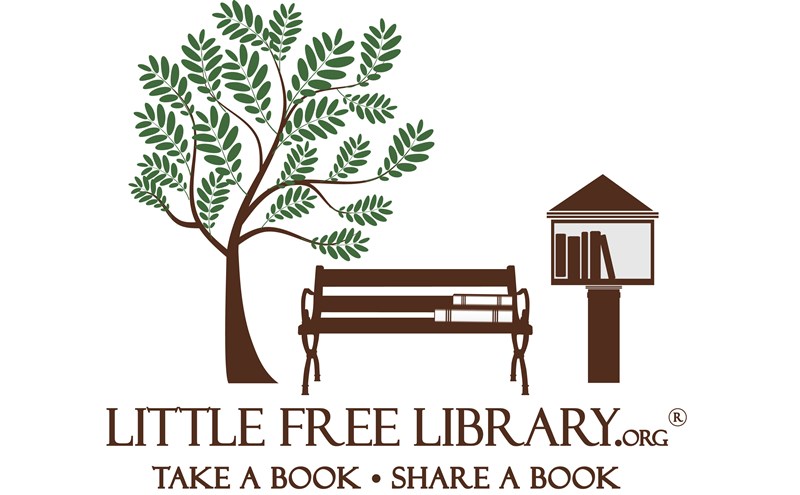 Little Free Libraries are popping up in some key locations in Bay Minette. While they may look like giant birdhouses, these mini libraries are stocked full of books that are free for the taking. Sponsored by the Bay Minette Public Library, the Little Free Libraries are an effort to share the love of literature with patrons of all ages. The concept is simple: take what you want and leave behind what you can.
The Free Little Library program began 2015 in Bay Minette and has grown to now include nine locations in and outside the city's limits. The Little Free Libraries can be found at Kids Park on McMillan Avenue; Pine Grove Elementary; Douglasville School of Arts and Recreation; 40880 County Road 39 in White House Fork; Lottie Volunteer Fire Department; Dollar General Store in Stockton; Delta Elementary in White House Fork; Crossroads Headstart; and Perdido School.
Each library is registered with the Little Free Library organization and entered into the national database on their world map. Since the books are not part of the library system, they do not have to be checked out and no library card is required.
Seed Lending Library

---
The Seed Lending Library is housed in an old card catalogue at the Bay Minette Public Library. The budding collection features an assortment of donated seeds for herbs, ornamentals and vegetables. The process is simple. Patrons can come in, sign out seeds, then go home and plant them. Once their crop comes in, the gardener harvests the seeds and may return them to the library where they are packaged and added back into the Seed Lending Library.
The in-house project started in 2017 and has really blossomed. One added benefit of the library is that the seeds have weathered the regional conditions and are more apt to thrive. The library also has prepared information on seed saving, planting timetables, frost timetables and has added some books on the topic to its collections.
For more information about the Seed Lending Library call 251-580-1648 or stop by and peruse the wide assortment of seeds available.